top of content
When Can I Expect a Massis Kabob Near Me?
By: M. Kablogger

If you are located in the Los Angeles metro area, you are in luck because, most likely there is a Massis Kabob location near your home or office. You can drive to your local store or have it delivered to your home or business.
Since Massis Kabob is family-owned and operated, the stores are all located within driving distance of the original store in Glendale, CA. With over 10 million people living in Los Angeles County and another 50 Million visitors visiting each year, we already serve a potentially huge group. We open new stores based on various factors, one of which is the ability to get our fresh meat, fish, and produce and all of our ingredients to serve the same quality meal at each location.
We started four decades ago when most of our local suppliers started out. Many may not know that getting plain unsweetened yogurt in the late '70s was not such an easy task. Also, items like tahini, sumac, basmati rice were not at your local grocery stores until the mid-'80s. Now you can find 15 different varieties of hummus at your local Vons or Ralphs; we don't think it's as good as our homemade hummus, but you can still get it.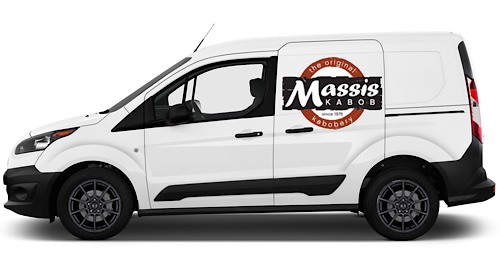 We plan to expand when it makes sense and think we can do it with the same quality as our existing stores. We always look out for cool locations for Massis Kabob, so be on the lookout. Check out our web ordering and you may be surprised that we can have Massis delivered to you.